Hello Friends!
Spring is almost here! I don't know about you, but I am really looking forward to seeing everything green up and bloom. The spring flowers, warmer temperatures, and the trees leafing out are a beautiful sight to behold. And the birds, singing away!! On the flip side, POLLEN. IS. IN. THE. AIR. driving many to tears.
You may have heard about Lavender, Lemon, and Peppermint. These three amigos have earned a reputation for calming the most irritating parts of spring.
I have experienced some seasonal eye and sinus irritation that I attribute to tree pollen exposure. Our house is in the middle of 9 acres, so yeah, there's plenty of pollen in the air. Starting when the leaves start to pop out, I choose to run the trio in my diffuser. To me, it smells like spring!
On days when I am working outside, I add 2 or 3 drops each of Lavender, Lemon, and Peppermint Vitality to a capsule and take several times a day. Some days I even add a drop or two of these oils in my water and drink it throughout the day. Lavender Vitality is an acquired taste, so go easy! 🙂
Another idea is to apply topically… add the trio to a roller and top off with a carrier oil. Apply to your feet, the back of your neck, or wherever makes sense. Your skin is your largest organ and will absorb the oils and receive benefit. Just remember that citrus oils (in this case Lemon) can cause photosensitivity, so it's always a good idea avoid direct sunlight or UV rays for up to 12 hours after applying product.
When I faithfully use these oils, I notice a difference. I don't know if it will help you, but if you prefer simple, natural remedies, it is worth a try.
Those oils are good to have around anyway. Here are a few tips:
Lavender
Diffuse it with Cedarwood and Orange to create a peaceful space at bedtime.
Add 4 drops of Lavender and 1 cup of Epsom salt to a bath to create a relaxing environment.
Use it as a spot treatment for minor bumps and blemishes.
Unwind in the evening with a calming Lavender-infused neck or back massage.
Place a few drops in your water in the evening to help improve sleep quality for occasional sleeplessness.
Add 2 drops to a vegetarian capsule to take advantage of Lavender Vitality's cleansing and antioxidant properties.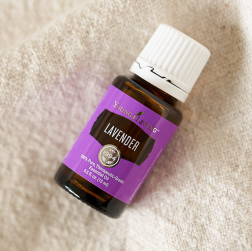 Lemon
Diffuse Lemon to neutralize unwanted odors and fill your space with its uplifting and refreshing aroma.
Add it to your floor, window, or multi-surface cleaning solutions for a boost of aroma and cleaning power.
Add it to dishwashing detergent to help clean and deodorize your dishwasher.
Add Lemon Vitality to a tall glass of cold water for a fresh, antioxidant-infused drink to start your day.*
Add 1–2 drops of Lemon Vitality to a vegetarian gel capsule and take daily for immune support and healthy weight management.*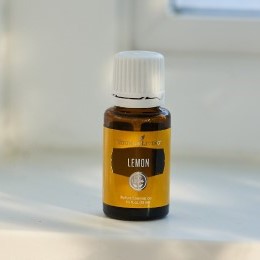 Peppermint
Diffuse Peppermint while working or during homework time to create a focused environment.
Sprinkle a few drops in your shower for an awakening shower steam in the morning.
Apply it to your neck and shoulders or to tired muscles following physical activity for a cooling sensation.
Add Peppermint Vitality to a vegetarian gel capsule and take daily to support healthy digestive function.
Add a drop of Peppermint Vitality to your water for a refreshing start to your morning.